Electrical Validation Service
With the increase of data rates, designers must be more careful during the development of their product and pre-testing is strongly advisable prior to final production. Granite River Labs has experience in interconnectivity standards such as HDMI, Ethernet, Serial ATA, Displayport, PCI Express, ExpressCard, MIPI, Automotive Ethernet and off course also USB.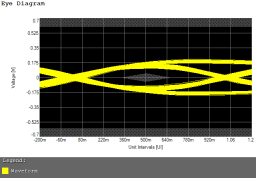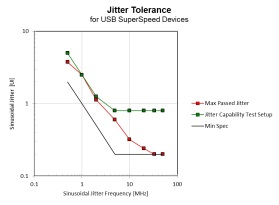 As these technologies migrate to gigahertz signal frequencies and gigabit-per-second speeds, interconnect performance becomes the key factor in enabling stable operation. Signal integrity issues, such as reflections, crosstalk, impedance mismatch, frequency dependent transmission-line loss and dispersion can significantly degrade system performance and reliability.
In order to test your design accurately and in the right timeframe, it is essential to define an accurate and relevant (to the technology) testing environment. As these testing environments have a significant cost; it is vital to choose the right testing tools for the right technology, to have your test engineers trained and to use the latest test tools and procedures.
Granite River Labs can help you with all these challenges!
Granite River Labs can provide developers of various interconnectivity standards and electrical validation. Most electrical test cases are defined by the organizations for each technology. Granite River Labs can follow the defined standards according to the organization test specification or can even go further by doing more in-depth or customized tests. The validation of the product can be done in the early stages of the product or in the final stage. The product can be a development board, FPGA, Silicon, PHY building block, final product, beta stage, alpha stage,…
Buying and/or renting the equipment is expensive and you will still miss parts of the setup like fixtures, SMA parts, special adapters, ISI box, analyzers, … and specific knowledge in order to perform the tests. Granite River Labs offers a cheaper solution where vendors can have access to the lab and do some debugging and use the equipment together with an experienced engineer. Prices are certainly cheaper than renting or buying the equipment please contact us for details.
Advantages of testing at Granite River Labs:
- Pay only the test you want to cover for example only eye diagram or receiver test
- Perform the tests according to the official USB-IF compliance test
- Perform tests outside USB-IF compliance program
- Perform USB-IF Checklist items
- Get free consultancy on the test results from experiance engineers
- If a fix is is done we do a free quick re-test to see if it's resolved
- Optional attend the test without extra cost that allow you to do experiments
- Can cover multiple standards S-ATA, MIPI, HDMI,...
- Can cover also link and protocol layer
- Has a large machine park for interoperability test
- If required testing can be done under different temperature conditions
- Different protocol analyzers at your disposal (e.g. GRL-C2, LeCroy)
- Can be done before going for official certification
- Doing comprising between different cables, EMI components, mux, re-driver, ESD
Ask for prices at
info@testusb.com