Windows Hardware Quality Labs (WHQL)
In order to ensure confidence in the Windows experience, Microsoft developed a comprehensive Windows Logo Program. Vendor products that successfully complete the Windows Logo Program Testing are awarded the Microsoft Certified Logo, which allows customers to identify compatible products that are designed for ease of use, better performance, and enhanced security.
This Windows Logo Program include also the driver signing.
The driver signing is required for hardware that try to load in the Microsoft OS. The Microsoft OS warns the user that the driver is not signed. For example with following message (the message is depending on OS version):
This message may prevent users in loading your driver with effect that the hardware will not work. So it crucial that your driver is signed.
For x64 OS the behavoir is even worse and the user will have to press F8 before windows boots and select "Disable Driver Signature Enforcemant" in order to be able in loading a not signed driver.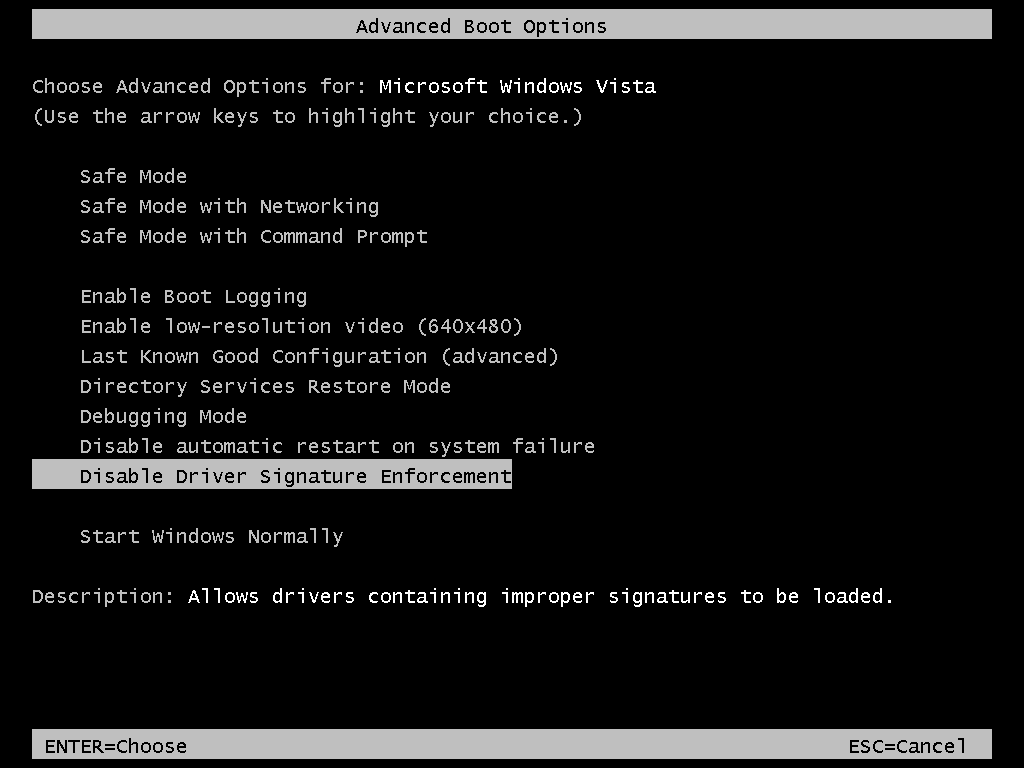 With our extensive experience, Testronic's WHQL Pre-Certification Program gives you the opportunity to get your product Certified for Windows in a short timeframe and with a high degree of confidentially. In the event that a product does not pass WHQL Pre-Certification, our dedicated test engineers can help you debug the problem.
A Verisign ID is assigned when your product is submitted. After we run the test, we will provide you with cpk files which you need to upload. If needed, we will guide you through the test result upload process.
Due to the complexity and high setup cost it is more interesting in testing at Testronic if you only have a few drivers that need to be signed.
Testronic has the HCK server and all OS's for clients.
Contact us
for more details on pricing.